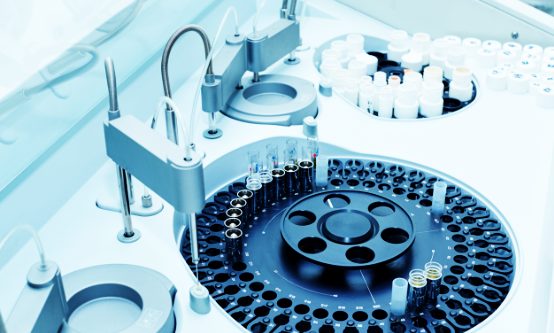 About us
YOUR BEST SOURCE FOR EVERYTHING LABORATORY-RELATED
Joint Analytical Systems Singapore was established in April 2002 as a laboratory equipment provider. We eventually expanded our scope and capabilities to include the servicing & support of lab items, customising lab solutions, laboratory retrofitting and project integration & management to our list of services in order to provide our clients with more options and a convenient space to obtain all their laboratory needs.
As the Authorised Service Provider for Agilent Technologies and a key distributor for Aries, Bandelin, Biotage, Da Vinci Solutions, Frontier Lab, Gasera, Joint Analytical Systems, LNI Swissgas, Logan Instruments, Promochrom Technologies, Sedere, VUV Analytics, Xylem OI Analytical and a myriad of major supplies. We constantly strive to provide high-quality products and only the best service standards to our consumers.
Our Company Vision
We strive to provide high-quality products and high service standards to every one of our valued customers.
Our Philosophies
Fast Response and Delivery
Zero Down time wherever possible
Our Business
Distributor for Scientific Instrument
Professional Customization & Total Solution Services
Repair and Calibration Services Consumables
Consultation, Design and Supply of Laboratory Furniture, Gas Lines & Exhaust System
Our Projects
Duraline Laboratory Furniture System
Gas Lines
Exhaust System
Scrubber
Hamilton Fume Hood
Our Management Team
Francis Ng
Director
Has 25 years of experience working in a Pharmaceutical Laboratory and Production environment before establishing JAS, providing clients with laboratory equipment and laboratory retrofitting projects. All in all, Mr. Ng has a total of over 40 years of experience relevant to the industry.
Andrew Low
Technical Director
Worked in the MNC Pharmaceutical company for more than 13 years, holding a variety of roles and responsibilities ranging from chemist to laboratory manager. As JAS's Technical Director, Mr. Low is directly involved in not only sales and support, but also works closely with customers in problem-solving and the customisation of products.
Sales & Admin team
Willie Ho
Assistant Sales Manager
Nan Si Kham Maung
Accounts Admin Manager
Ana Low
Indoor Sales Executive
Our Support Team
Patrick Chia
Service Manager
Low Wai Mun
Sr Service Engineer
Robin Tan
Service Engineer
Ng Boon Tiong
Service Engineer